Verify Domain Ownership via DNS record in Google Search Console
Google Search Console allows validating your site at a domain level in a way that includes all 
versions of your site (https/http/www./m.).
Google Search Console requires to validate the ownership via DNS record.
In this post, you will learn how to verify your domain ownership by copying your TXT record in the DNS 
configuration via CPanel.
For alternative solutions to validate your site in GSC
---
How to Validate Your Domain Property in Google Search 
Console with DNS
1. Go to the Google Search Console verification page.
2. Click on "search property"
3. Click on "Add property"
4. Add your domain name to the Domain property type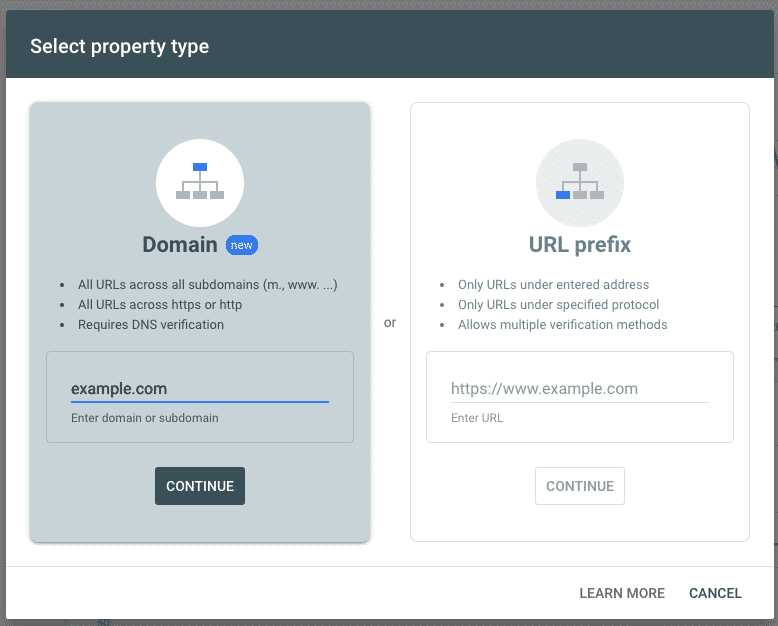 5. Copy the TXT record that starts with google-site-verification=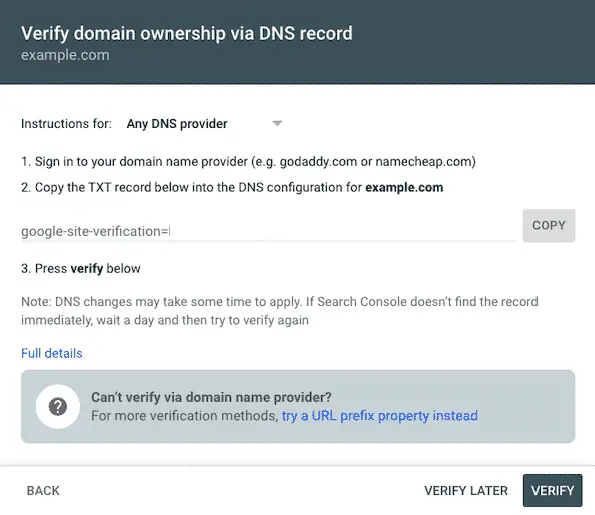 6. Go to your hosting site and log in your CPanel. If you don't know who is hosting your site, 
use a hosting checker, you'll have an idea who might be hosting your site. Chances are that you are using one
 of the most popular ones.


7. Go to Domains > Zone Editor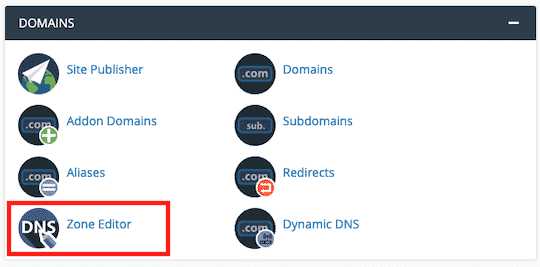 8. Click on "Manage" to manage the zone records for the site to validate.
9. Click on Add Record

10. Fill the required fields
Name: example.com
TTL: 14400
Type: TXT
Record: your Google text record google-site-verification=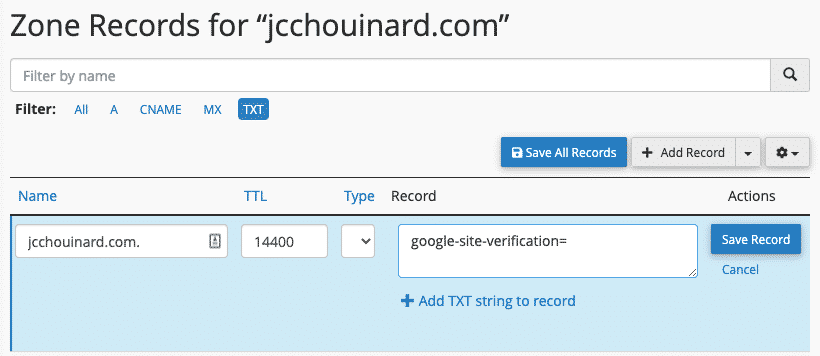 11. Click on "Save record" and allow a few minutes for the DNS verification to be available.
12. Go Back to Google Search Console and click on "Verify"
You Might Also Like
How to use the URL Inspection Tool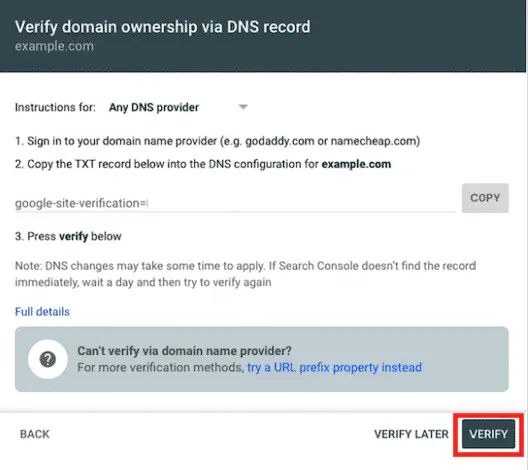 ---
This is it, you now know how to validate your domain in Google Search Console using DNS text records.